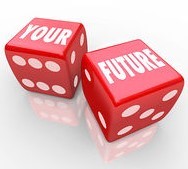 When heading to a casino many people offer the advice, "Don't take a risk you can't afford to lose." If you're working with unlicensed contractors to service your property, you really are gambling.
Whether it's electrical, plumbing, HVAC, roofing or a simple painting job, if the work is being done by someone other than the building owner, that contractor should carry proper insurance coverages. If damage is caused to your property as a result of a contractor working, or worse, a person is injured, the contractor and their insurance carrier are the responsible parties. However, if that plumber is not licensed and insured, then YOU become the general contractor, and the responsible party. To make matters worse, many insurance policies will exclude coverage for damage caused by the knowing use of unlicensed contractors.
In addition to carrying their own insurance, contractors should provide a certificate naming you as an additionally insured party. Much like doubling down on that last hand of Black Jack, using an unlicensed or uninsured contractor to save a few bucks may seem like a good idea at the time. But the potential risks far outweigh any benefit.
For more information on landlord policies and risk management practices you can reach out through this link.