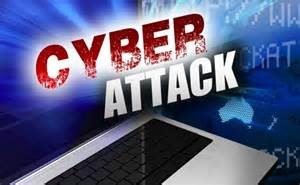 Two years ago I received a call from my credit card company verifying purchases I had made at Toys R Us and several other locations in England earlier that day. As much as I would love to visit someday, I have never set foot in England. My credit card information had been stolen. Luckily we were able to catch this early and no damage was done. Millions of others are not so lucky.
As we become a more digital society it's more important than ever that your business protects private information. Just one stolen laptop, one innovative hacker or one nasty computer virus or e-mail link could lead to devastating consequences to your business and the loss of trust from your customers that you've worked so hard to establish.
According to industry statistics cyber attacks such as these have increased more than 60% in the last year alone. While you often hear about data breach incidents at large, international companies, only 41 % of these attacks target large businesses. The other 59% of cyber attacks are aimed at small to medium sizes businesses, which don't always have access to state of the art IT protection. Is your business protected against such an attack? It's not a question of IF it will happen, it's a question of WHEN it will happen.
A cyber attack could focus on trade secrets of your business, or can infiltrate your IT firewalls to gather personal data about your customers and employees. This can lead to stolen credit card or bank information, or identity theft that can damage your customer's or employee's credit. Cyber Insurance can help you when this occurs by covering the costs of extensive legal fees associated with defending your company, notifying your customers and employees of the data breach, and can even assist in public relations after the event has taken its toll on your company's reputation.
As Cortland County's leading independent insurance agency, Bailey Place Insurance works with well respected, national insurance companies to provide protection against these types of cyber attacks. With other agencies, you may get one company that sells one brand of insurance. With an independent agency like Bailey Place Insurance you get choices. To learn more about Cyber Insurance call one of our three offices in Cortland, Dryden or Ithaca.