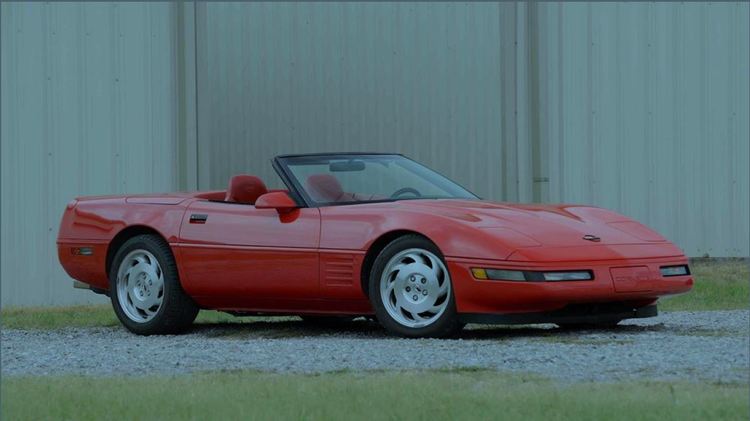 1994 Chevrolet Corvette, Mecum

Two-seaters have always been cool, but you don't have to spend a fortune or sign a 36-month lease to put one in your garage. Many are available for less than $15,000. From British classics to more recent models from Germany, Italy, America, and Japan, enthusiasts on a budget have a long list of open sports cars to choose from. The classic car experts at Hagerty® have listed their five favorites.

Alfa Romeo Spider
Sold in the United States from 1966–93, the Alfa Romeo Spider is the roadster many Americans still associate with the genre, while the little sports car's appearance in The Graduate in 1967 secured its place in pop culture. Designed by Pininfarina, all were powered by Alfa's legendary double-overhead-cam four-cylinder backed by a five-speed manual.


The Italian mutated much over its long run, and the early "boattail" cars—before the Kamm-tail and big-bumpers of the 1970s—are the most beautiful. The roadster debuted as the Duetto, which lasted until 1968, and was sold in a long-list of trim levels over the decades including Veloce and Quadrifoglio. There was even a Graduate model, meant to capture some of the magic from the 1960s, sold from 1985–90. The twin-cam started out at 1600 cc, but grew to 1750 cc in 1969 and ditched its carbs for mechanical fuel injection. It grew again to 1962 cc along the way and got electronic fuel injection in 1982. Horsepower ranged from 110 to 210.

Although the earliest cars are well beyond our $15,000 budget, later models built from 1970–93 are extremely affordable. For example, a 1977 Spider has an average value of $9800 for cars in #3 (Good) condition. Prices vary widely based on vintage and condition, but there are plenty of Spider options available for less than our $15,000 cap.

C4 Chevrolet Corvette
Now for something with a little more horsepower. Chevy reintroduced the Corvette convertible in 1986, the first since 1975, and continued to sell drop-top versions of the sports car's fourth generation until 1996. From 1986–90 they were powered by a 240-hp L98 5.7-liter small-block with Tuned Port Injection (245 hp after 1988), which Chevy replaced with the 300-hp 5.7-liter LT1 in 1992. Both engines were backed by a manual or an automatic transmission and performance was stout, with quarter mile times in the 13s.


Although C4 Corvettes are finally gaining value, there's like a bazillion C4 convertibles still out there for less than $15,000. A 1989 model, which is the final year of the original interior design without airbags, is worth an average of $8500.

Austin-Healey Sprite
We're turning the clock way back for this one, and a Sprite is the perfect choice if you're looking for the purest two-seat roadster experience. This is not only the oldest and the least powerful car on this list, it's also the only one without roll-up side windows.

Known as the Bugeye or Frogeye for its funky headlight design, the Sprite also features a unique one-piece nose, which opens from the front. These tiny little cars sold from 1958–69. All were powered by an overhead-valve four-cylinder with two one-barrel carbs and a four-speed manual gearbox. The 948cc engine grew to 1100cc in 1963 bumping output from 43 hp to 56 hp. And in 1968 the British Motor Company installed a 1275cc with 66 hp.


That lack of grunt, along with the Bugeye's diminutive dimensions, keeps them affordable. Plus, they're plentiful, with approximately 50,000 sold, although many have rusted to dust. Sprites have an average value of around $8000, with the exception of the earliest cars built from 1958–60, which average $14,000. Expect to pay a few dollars extra for examples painted BRG.


If you like the Brits, also check out the MGB, the Triumph Spitfire, Triumph TR7, and the later V-8 TR8, which all fall under our $15,000 price cap.

Porsche Boxster S
This is the car that (arguably) saved Porsche. In the mid-1990s the air-cooled 911 (993) was Porsche's only model and sales in North America were down to about 7500 cars in 1996. Porsche needed something less expensive. The Boxster (chassis code 986), which was first shown as a concept at the 1993 Detroit Auto Show, was introduced in 1997 as an entry-level model, and the water cooled mid-engine two seat roadster nearly doubled Porsche's sales that year.

986-generation Boxsters were powered by a 201-hp 2.5-liter horizontally-opposed (or Boxer) six-cylinder until 2000, when the base model got a 217-hp 2.7-liter. That year Porsche also offered the first Boxster S, with a 250-hp 3.5-liter, larger brakes, and a tweaked suspension for better grip. In 2003 Porsche fortified the Boxster S with 258 hp and increased the sports car's comfort and convenience with a new glove box, glass rear window, and layered headliner. The second-generation Boxster hit dealers in 2005.


These cars only weighed about 2900 pounds, so that's plenty of power, and their handling was sublime. "The really blazing heat in this two-seater is its chassis balance," Motor Trend wrote after testing the 2000 Boxster S. "Every ounce of power gets applied, and the lateral stick really challenges your neck muscles."


Despite their sex appeal, performance, and Porsche badge, first-gen Boxsters are dirt cheap, especially cars with the Tiptronic automatic. It's even easy to find a clean Boxster S with a manual transmission for well under $15,000.