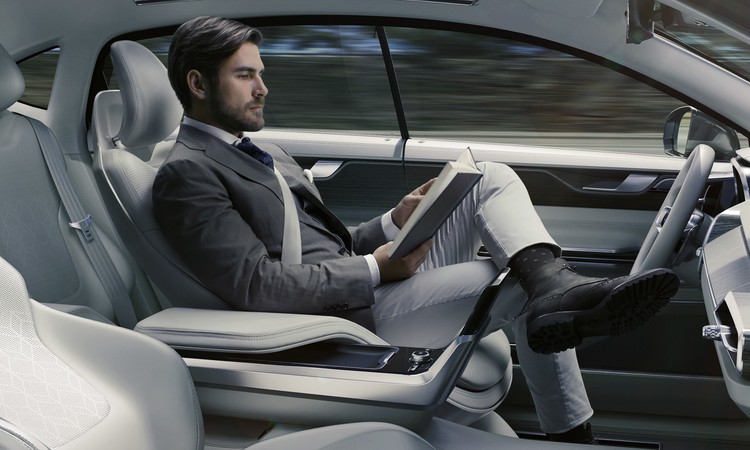 You've heard all the talk about driverless cars — but unfortunately, we're still years away from living in a world where you just tell your car where to go, kick back and relax with a book (or, more likely, your phone).
But even though our driverless future has yet to arrive, and you still have to pay attention when you're behind the wheel, technology actually plays a big role on the road already. And nowhere is that more apparent than the new safety features that make today's cars safer than ever.
Those features might be even more important now, because drivers aren't necessarily better these days. In fact, according to the National Highway Traffic Safety Administration (NHTSA), 2015 ended a five-decade trend of declining traffic fatalities — the 7.2% increase in deaths from 2014 was the largest jump since 1966.
Of course, we all know the basics of being a good driver: be alert, don't speed, avoid distractions, remain mindful of the conditions, etc. While newer safety features aren't a substitute for any of those things, they can be an excellent supplement to good driving habits.
So when you're shopping for a new (or new-to-you) car, look for vehicles that have the following options recommended by the NHTSA. They might even help you save on your insurance!
Forward collision warning: These sensors in the front of the vehicle will warn you of an impending collision, giving you a chance to brake or steer clear.

Automatic emergency braking: Working with forward collision warning sensors, this will automatically apply the brakes to avoid a collision.

Lane-departure warning: This uses cameras to keep track of your car's position on the roadway; if you begin to drift from your lane unintentionally, an alarm notifies you.

Backup camera: These cameras, which are becoming standard equipment in more vehicles, automatically activate when the car shifts into reverse, giving you a view behind the car.

Electronic stability control: This is now standard on models 2012 and later, but if you're purchasing a used car, consider one that offers this feature. It helps you keep control in slippery conditions and on curves — according to the NHTSA, it reduces the risk of a fatal single-vehicle crash by about 50% and the risk of a fatal rollover by 80%.
Other features that may be available, depending on the make and model of car you choose:
Automatic crash notification: Notifies emergency responders in the event of a crash.
Lane-keeping support: Steers your vehicle back into the lane if you begin to drift.
Pedestrian automatic emergency braking: Alerts you if a pedestrian is in your path and automatically applies the brakes.
Blind-spot detection: Illuminates when another vehicle is in your blind spot on either side of the car.
Adaptive headlights: These headlights actually shift as you take curves and turns to help you see better.
Finally, don't forget things that have little to do with technology, but still have a big impact on safety — such as the car's size and weight, structure and restraint systems, and its NHTSA safety rating. To look up the cars you're considering, visit Safercar Safety Ratings.
Once you've decided on a car contact us to add it to your existing insurance or get a quote for a new insurance policy.

Reposted with permission from the original author, Safeco Insurance.