I am very pleased to welcome you to Bailey Place Insurance. We are deeply honored that Doug and Brad Cotterill chose to transition their business to Bailey Place and we sincerely appreciate the opportunity to serve you.
First and foremost, I want to let you know that your current insurance coverage will remain in full force, with no change in any of the terms or conditions. Consequently, to maintain your current coverage, no action is required of you.
Bailey Place has purchased the Cotterill building and we are finishing up renovations this week. We will be moving into 78 North Street the weekend of January 16th. Both offices in Dryden will be closed on Friday January 15th and Monday January 18th to allow us to move. We will open at 78 North Street on Tuesday January 19th at 8:30am.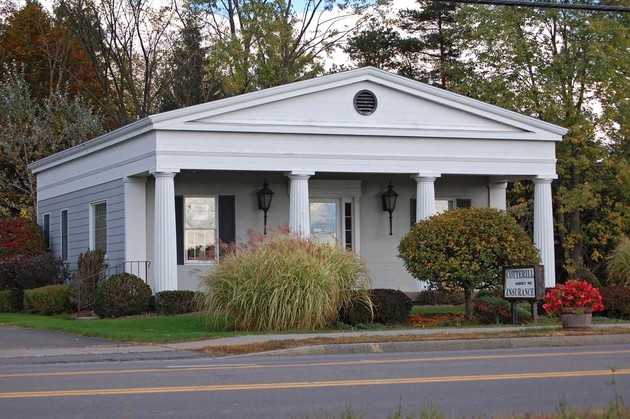 If you need to contact us, you can still use the same phone numbers and email addresses that you have used previously. Our Dryden staff will be working out of our Cortland and Ithaca offices on Friday January 15th and Monday January 18th, so if you need assistance please feel free to call your account manager.
While this transition will be seamless for you, it will also provide you with many benefits. By combining our agencies, we will have more insurance companies for you to choose from and you will be able to use our customer portal, giving you 24/7 access to your insurance accounts. Additionally, you will be served by a larger team of insurance professionals who live in the Dryden community. Finally, as a Bailey Place customer, you will also be able to use our other offices in Ithaca or Cortland, to service your insurance account, offering you greater flexibility and convenience.
As Bailey Place looks forward to celebrating its 80th year of serving the insurance needs of the Dryden community in April of 2016, we again welcome you to our agency and look forward to serving you for many more years to come. Please feel free to call us if you have any questions or concerns and I do hope that you will visit our newly renovated offices in Dryden sometime in late January.
Stephen D Franco, CIC President Bailey Place Insurance