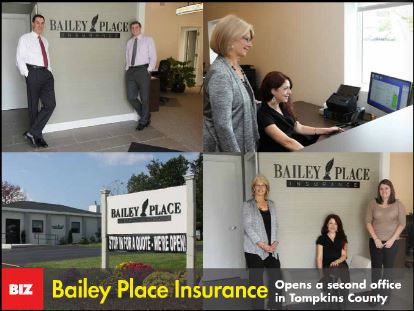 What's Hot Magazine - October 2014 Issue
Bailey Place Insurance recently opened its second office in Tompkins County, located on Triphammer Road in Ithaca. Steve Franco, President of Bailey Place, described the new office as being more modern with an open floor plan. "Our other offices in Cortland and Dryden have a very traditional feel to them, but we really wanted to do something different here."
There is more to this story - go to http://issuu.com/scotthopko/docs/wh-0023_wh_oct_14_web/c/slyv8if to read the rest of it. While you are there check out the entire issue of What's Hot Magazine!