While I was digging through our pile-o-pics I found another one of Gus...he's the one on the left. His cousin Wesley is on the right. Maybe Wesley will be featured in an upcoming post too. We have such a great group of office family pets to work with! After Maggie and Gus, we could go on and on...and probably will! As a matter of fact, Jake is coming up next month. Watch for him!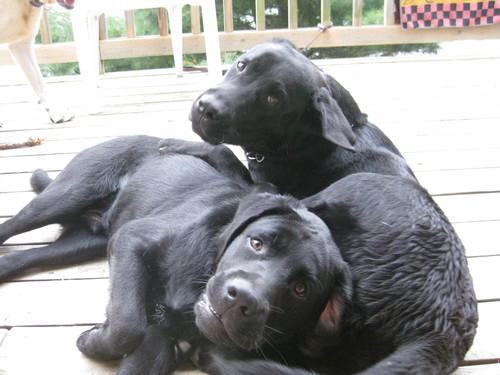 Here is the link to the first installment of "Meet Gus".
http://www.baileyagency.com/news/2012/02/meet-gus
We hope you enjoy the posts about our office family pets! Our staff loves pets and babies! So you'll see more in the coming months. We hope you enjoy it, because we do!
Please share your pet pics! We'd love to see them!