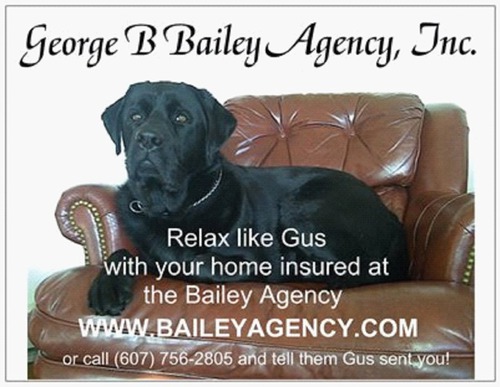 Gus is a 2 year old black Labrador Retriever owned by Chuck Spaulding. He was born in Cobleskill, NY at Four Seasons Labradors. As his breed name implies, he is a retriever.His favorite toys are Frisbees, tennis balls and elk horns.
Some Labradors are very active, but Gus has been relaxed since he was a puppy. Can you tell he's the one in the middle?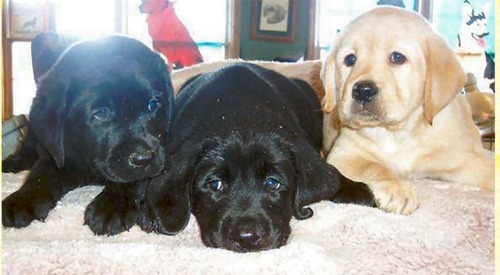 As he gets older, he gets a bit excited about bird watching.This is his excited look!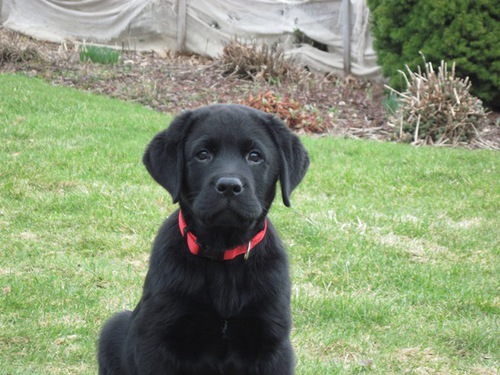 He spends as much time as possible swimming at Murray Island on the St. Lawrence River in the summer.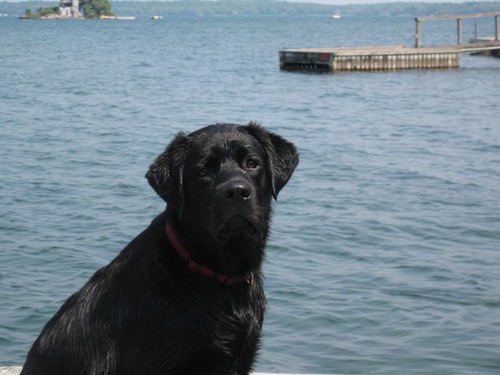 In the winter, he loves romping through the snow.Here is a picture on his 2
nd
birthday.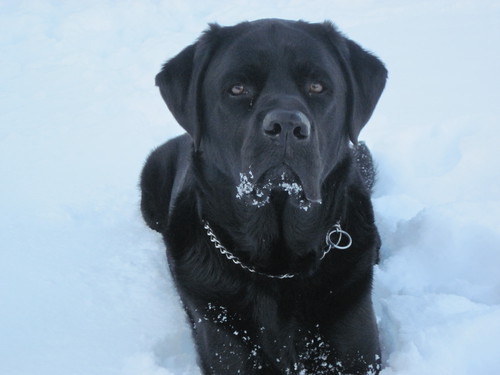 Gus has also been working on his office manners!On Fridays, you may see him at our office. Gus' attitude about life has earned him a place to hang out at Bailey Place Insurance!
When you stop by the office, be sure to ask if Gus is working today! Otherwise, when you contact us through the website or by phone or email, be sure to say Gus sent you!