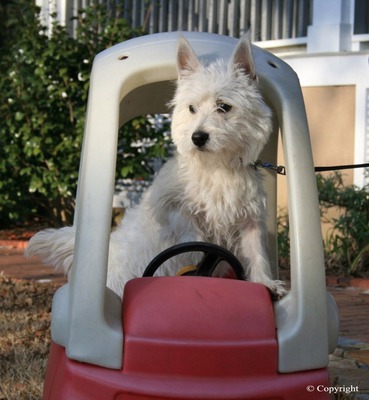 Maggie belongs to Hope Cross, Operations Manager at Bailey Place Insurance. Maggie was born in Bethune South Carolina. She is a 3 year old West Highland White Terrier a.k.a Westie.
Here are some of her first pictures.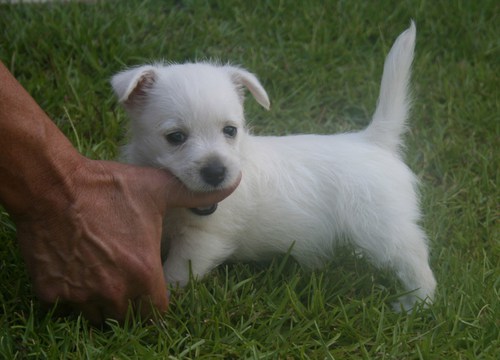 A while later and she was ALL ears!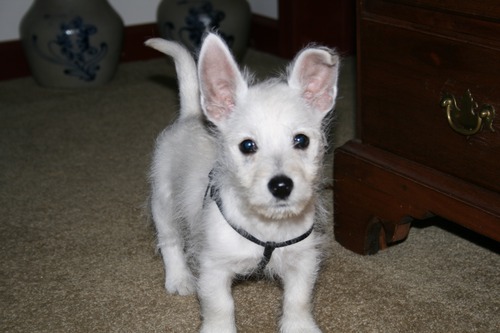 Being born in the South, you'd think Maggie would not like the snow, but she loves it! Here's a picture during her first winter. Yes...she is beginning to grow into her ears!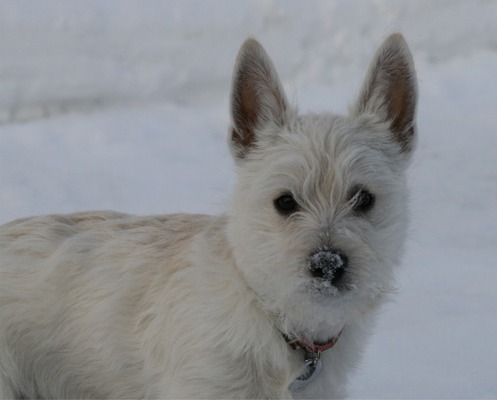 Maggie's favorite things are food, toys, treats, long walks, snacks, a nap in the sunshine, followed with a before dinner appetizer! Are you sensing a theme here?
This is Maggie after a long walk in the park. Note...her ears are no longer out of porportion.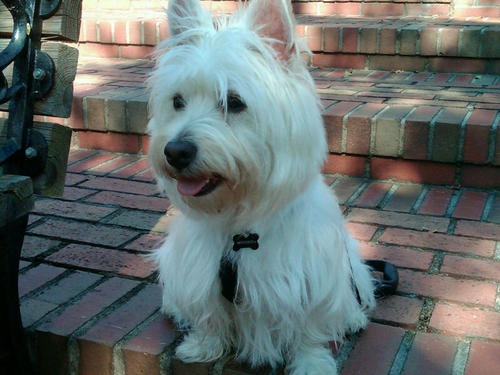 The love of Maggie's life is Chopper the Travelers Insurance Company K-9!
See video of Chopper.
And remember, when you contact our office for a insurance quote be sure to tell them Maggie sent you!
Bye for now...